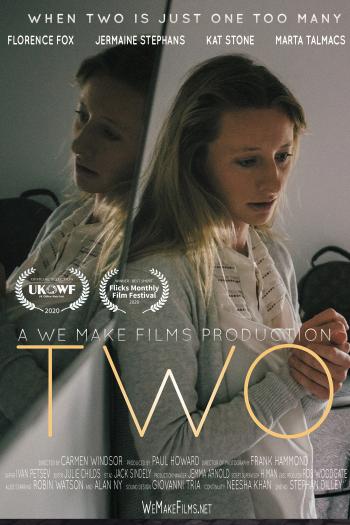 FESTIVALS / PRODUCERS

UKOWF
Kira receives a birthday gift from her father, of her late mother's necklace. However, the valuable necklace attracts some unwanted attention. When someone tries to steal the necklace, Kira shoots and kills the thief. Her boyfriend convinces her to get rid of the body, but their motivations are not aligned.
DIRECTOR - Carmen Windsor
By day, Carmen produces and directs musicians for corporate, commercial and educational content; by night, she writes for screen and print.
Carmen said, "I found 'We Make Films' while I was looking for a screenwriters' group to join. WMF turned out to be far better than writing in a group. It was a great opportunity to direct narrative fiction for a change. The cast and crew of WMF productions are incredibly resourceful, and I love how they can make magic happen so quickly.
Everyone gets a chance to shine, both in front of the camera and behind it."
Two presented some interesting opportunities in filming.
For a short, it was unusual in that it required 7 different locations, some special make-up requirements for a wound, the need for seeking advice on weapons, and emotional reach from the actors.
For a short script, it included something for everyone.