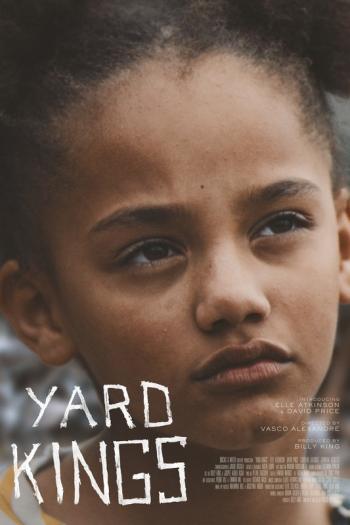 BEST STUDENT FILM
BEST SCREENPLAY
BEST NEWCOMER ACTOR
FESTIVALS / PRODUCERS

UKOWF
The film follows the story of Ellie, a young girl from a violent home. The 9-year-old seems to escape from her harsh reality by spending her days in the woods of a nearby scrapyard with her friend, Pete. There, the pair have built a new home for themselves. One night, after witnessing the horrifying abuse of her mother, Ellie decides to come back home and confront her stepfather.
Director Statement
With families in lockdown worldwide, hotlines are lighting up with abuse reports. The violence is more frequent, more severe and more dangerous. Since cases have increased by 20%, I cannot imagine a better time to tell this story. Told through the eyes of one of the biggest losers in a violent relationship -children- 'Yard Kings' observes a 9-year-old girl's reality as a fly on the wall.
It is a personal topic for me, and it was challenging to portray a social issue outside of my cultural zone. However, London is a complicated city, filled with all kinds of truths and contradictions, and I wanted to find my own emotional connection to it since my time there was such a significant chapter of my life.